Super Amazing Creamer™
4.9 Rating | 3,813 Votes
Enhance your morning coffee with a tasty, french vanilla creamer packed with health & beauty benefits.
Youthful Skin

Fuller Hair

Beat Brain Fog!

Amazing Health & Beauty Benefits In Every Tasty, French-Vanilla Scoop!

"I'm down 4 pant-sizes! I love it!!"
5.0/ 5.0
Maria P. VERIFIED
Super Amazing Creamer - Kickstart Plan
I love this creamer! I was really impressed by the ingredients and I had to try it for myself. I got the coffee too! Absolutely the best coffee and creamer ever. Best flavor! I'm down 4 pant-sizes and 24 pounds! I love it!!
Easy To Use! Here's How It Works: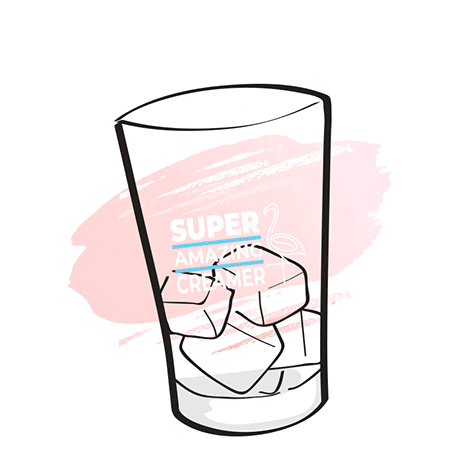 Step 1
Add 1 scoop of Super Amazing Creamer to coffee or tea. Drink it hot or iced, or use it in baking!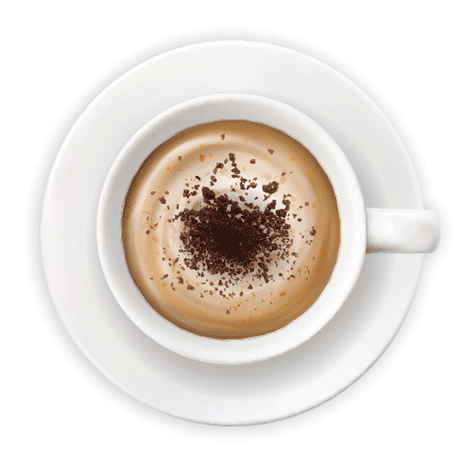 Step 2
Drink 1-3 daily to reverse aging, promote healthy hair, skin, & nails, boost brain power & lose weight.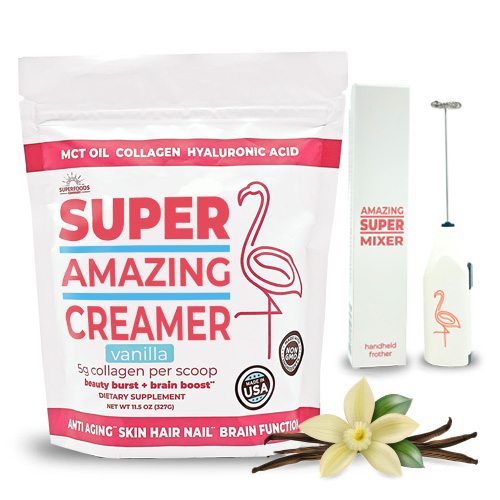 Step 3
Make it a routine. It's so convenient! It's a great way to start the day or to enjoy in the afternoon.
Men & Women Love Super Amazing Creamer!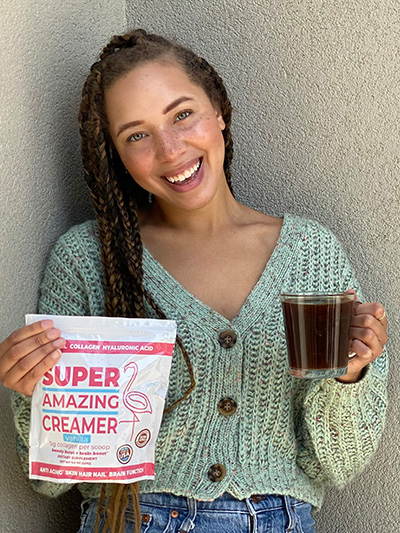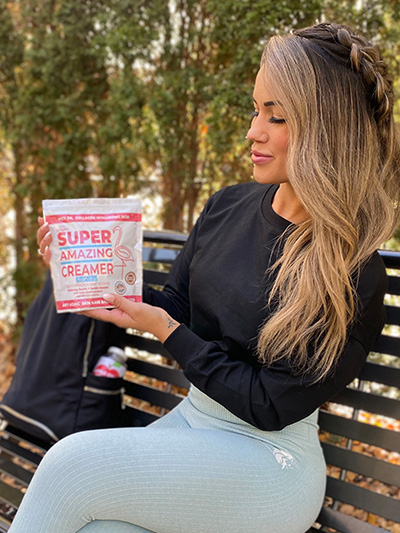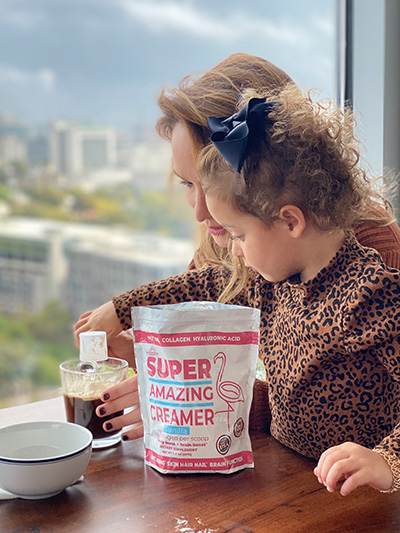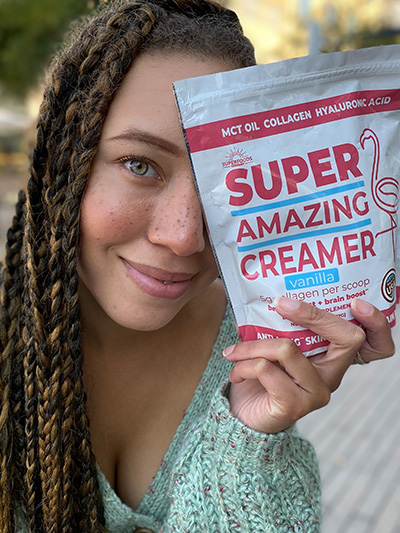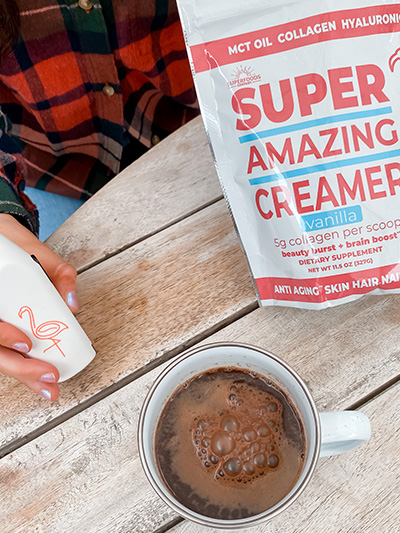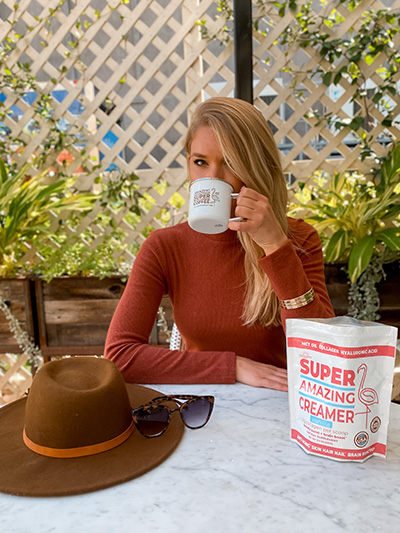 Naturally Good For You.
Super Amazing Creamer is the most delicious way to add collagen to your daily routine!
"My skin has never looked so good!"
5.0/ 5.0
Vanessa B. VERIFIED
Super Amazing Creamer - Ultimate Plan
I've tried lots of other collagen products but there's nothing like this! It's my favorite! My skin looks so good and it makes my coffee taste yummy. I love that it has MCT oil and hyaluronic acid... it's perfect!
Proven Science In Every Ingredient
Each serving of Super Amazing Creamer is packed with powerful science-backed ingredients.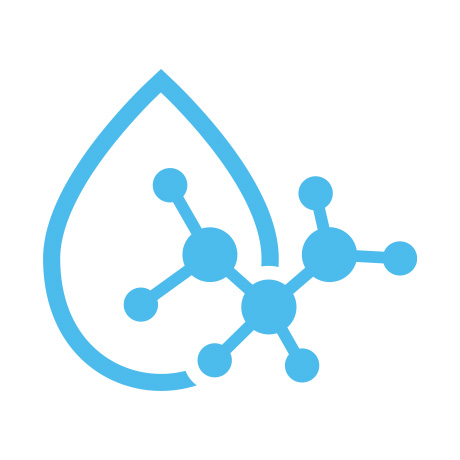 1 of 3
Hyaluronic Acid
Hyaluronic acid is a naturally-occurring substance that is known for its stunning capacity to attract and hold onto 1000x its weight in moisture. It alleviates dry skin, reducing the appearance of fine lines and wrinkles and making you look noticeably younger.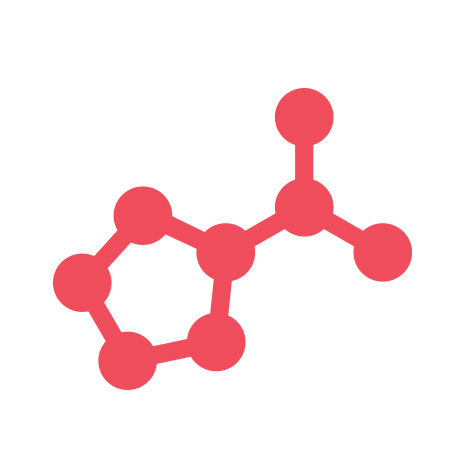 2 of 3
Collagen
Collagen helps improve the elasticity of the skin which helps remove the appearance of wrinkles. It also helps boost metabolism by increasing lean muscle mass so you can finally lose weight. It's the ultimate ingredient to give you both anti-aging and weight loss benefits.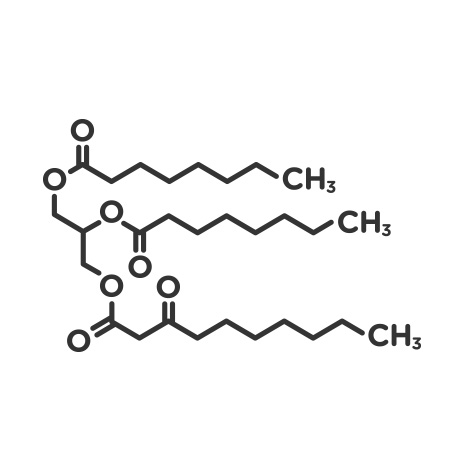 3 of 3
MCT Oil
MCT Oil promotes weight loss by making you feel full while providing energy. It's made of healthy fats that help your body and brain function at the highest level. You'll think clearer and resist cravings! Because of its unique structure, your body uses it as energy instead of fat.
Amazing Benefits
The super ingredients in each scoop of creamer have fitness, health, performance, brain & beauty benefits.
Reverse Aging
Packed with collagen to help restore skin and hyaluronic to make you look youthful.
Fuller Hair
Promotes hair growth and replenishes hair loss to make for stronger, more luscious locks.
Shed Pounds
Control appetite, burn extra calories and shed extra pounds the natural way.
Brain Boost
MCT oil helps supply your brain with important nutrients to help you think clearly and feel amazing.
Nutritionist Approved Formula
Super Amazing Creamer is made with nutritionist-recommended, natural ingredients to enhance beauty, reduce aging and help shed unwanted pounds.
"I'm obsessed with this creamer!"
5.0/ 5.0
Lori W. VERIFIED
Super Amazing Creamer - Starter Plan
I started adding Super Amazing Creamer to my morning coffee. My husband keeps telling me how great my skin and hair look! I've lost 15 pounds and now I can't drink coffee without it!
What makes Super Amazing Creamer special?
Nutritionist Approved Formula
Made with super ingredients that are nutritionist approved for weight loss & beauty benefits. It's sugar free & safe for diabetics & people with high blood pressure.
Natural, NON-GMO Ingredients
Proudly made in the USA at a FDA registered facility with natural, NON-GMO ingredients. It's safe and natural to use! Each serving is packed with super, natural ingredients.
Delicious, French Vanilla Flavor
Customers love the delicious french vanilla flavor! Just add 1 scoop to coffee, tea or water. There's no sugar or sweeteners added. Drink daily to maximize the benefits.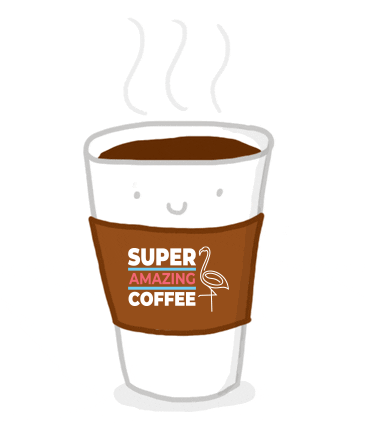 Drink Daily & Start Getting Results!
Drink 1-3 daily to improve skin, shed pounds, boost brain function, & restore gut health. Combine with Super Amazing Coffee for maximum beauty & weight loss results.
Real Life Transformations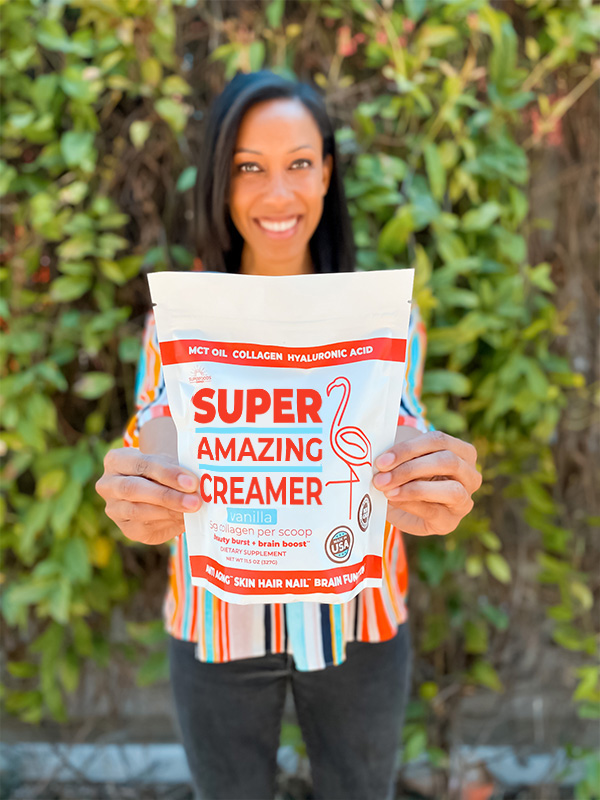 5.0 / 5.0
I lost 15 pounds! I really love the flavor!! I've been adding it to my baking as a healthy alternative too!

— Lori W. (Virginia)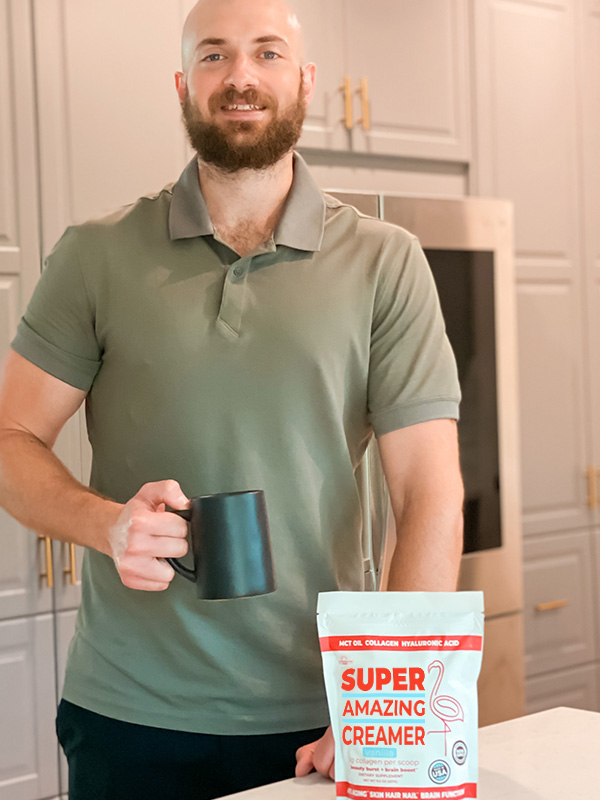 5.0 / 5.0
It works in my Keto diet & keeps me full. My wife and I have been taking it together with the coffee. Highly recommend!

— Josh T. (Washington)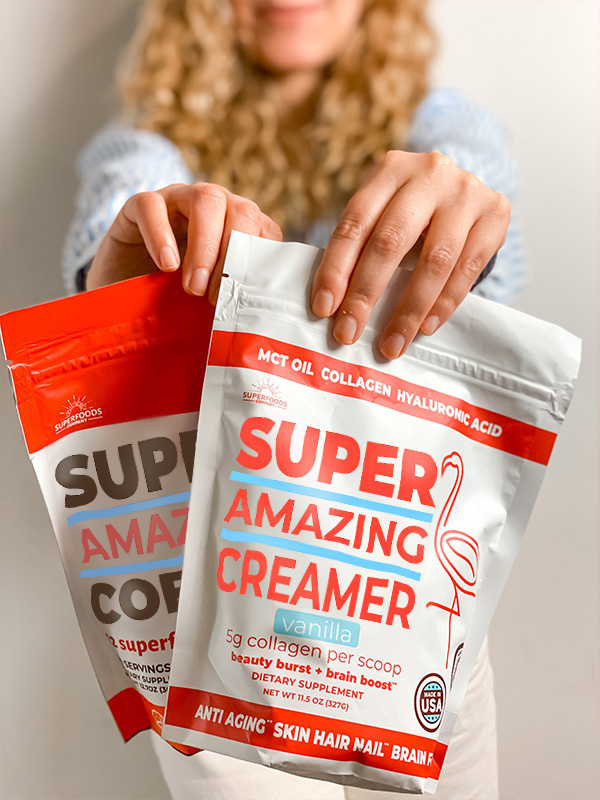 5.0 / 5.0
I've lost 24 pounds using the creamer & coffee! My joints, knees and hips feel so much better too. I'm getting more work done than ever!

— Jessica R. (Nevada)
Gluten Free
No grains here! Super Amazing Creamer is free of wheat, barley, oats, and rye - making it safe for celiacs.
No Sugar Added
Absolutely no sugar or artificial sugar added! Super Amazing Creamer is safe for those watching their sugar, and diabetic-friendly.
Soy Free
Safe for people with soy allergies. Super Amazing Creamer is 100% soy-free.
Egg Free
Super Amazing Creamer is completely egg-free.
Proudly American Made.
Our superfoods products are made in the USA at a FDA registered, GMP certified facility. Each purchase helps create American jobs! Drinkware, accessories and ingredients sourced globally.
The Complete Superfood System.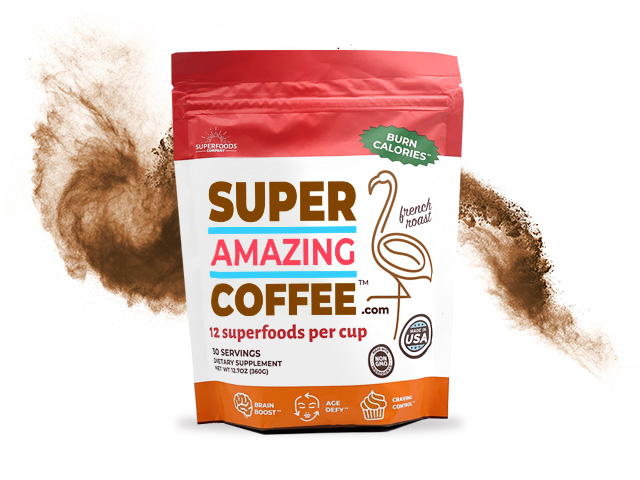 Super Amazing Coffee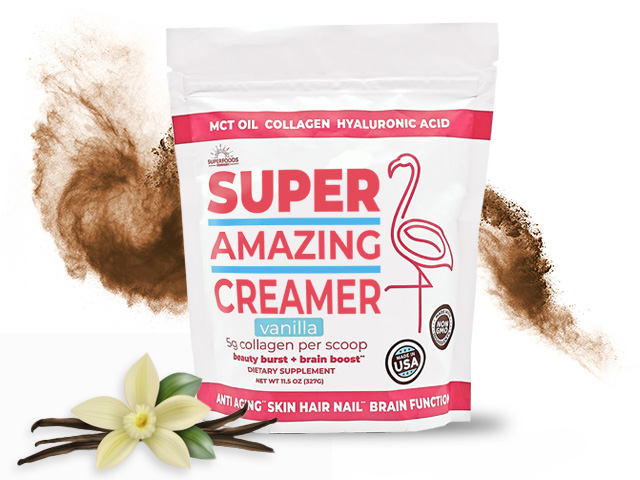 Super Amazing Creamer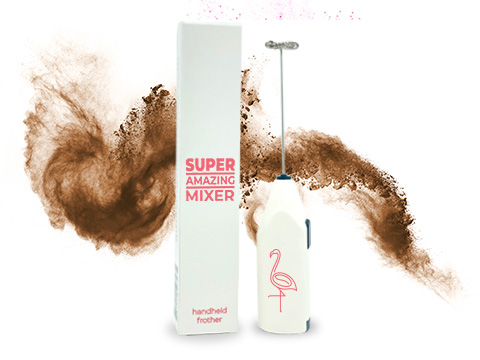 Super Amazing Mixer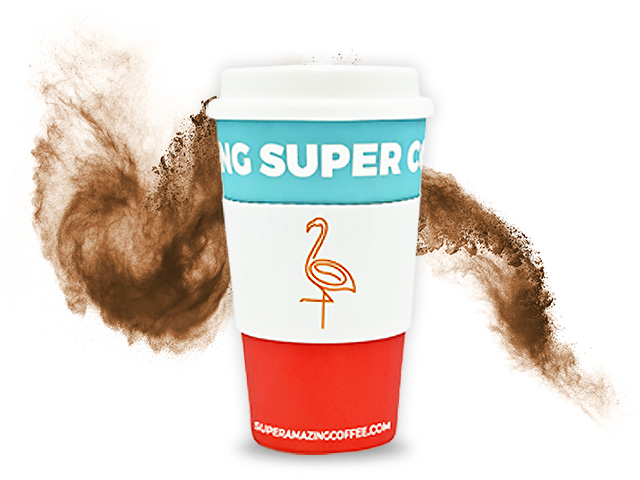 Bamboo Mug
Get More In Your Coffee!
The ultimate companion to Super Amazing Creamer! Infused with 12 superfoods, Super Amazing Coffee will help you curb cravings, burn calories, & reach weight loss goals.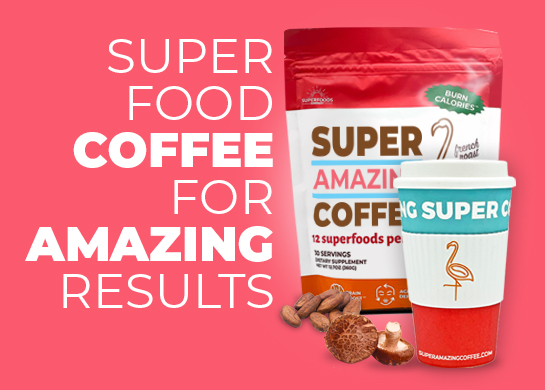 Super Amazing Coffee
Cocoa-Flavored French Roast
4.7 Rating | 6,148 Votes
The ultimate superfood system is now available in a delicious french roast coffee infused with 12 superfoods. It's the most delicious way to drink superfoods to help you naturally drop pounds, look younger, and improve brain function.
Add Coffee At Checkout!
Once you add creamer to your cart, you will be able to add coffee too!
Brain Boost +
Packed with mushrooms & clean energy sources. Increase alertness, enhance focus & experience calm energy levels.
Calorie Burn
Loaded with superfoods that help you burn calories & feel great. Boost metabolism, improve performance and get results.
Craving Control
You'll feel satisfied and able to resist temptations. Control the urge to snack in-between meals and curb late-night cravings.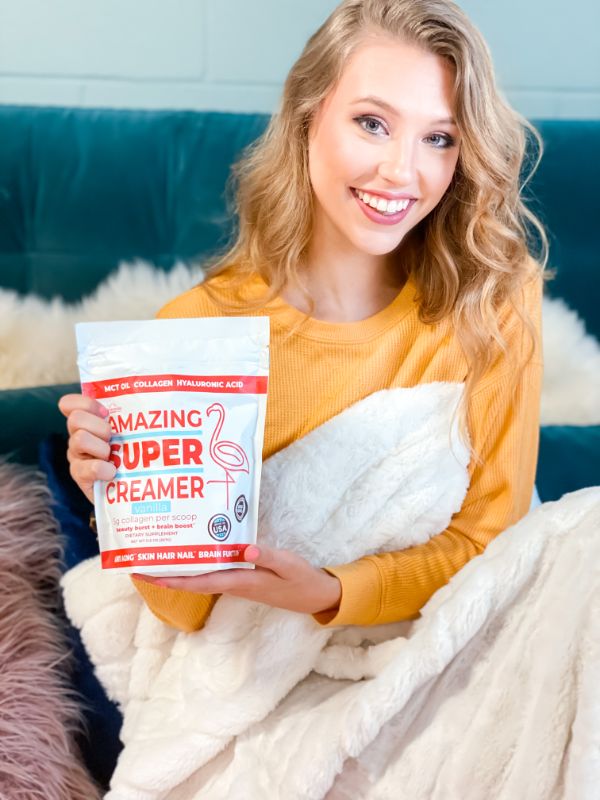 5.0 / 5.0
All my friends were telling me about this creamer that I finally caved and bought it. I'm so happy I did because now I'm hooked! I love the natural ingredients.

— Julie B. (Tennessee)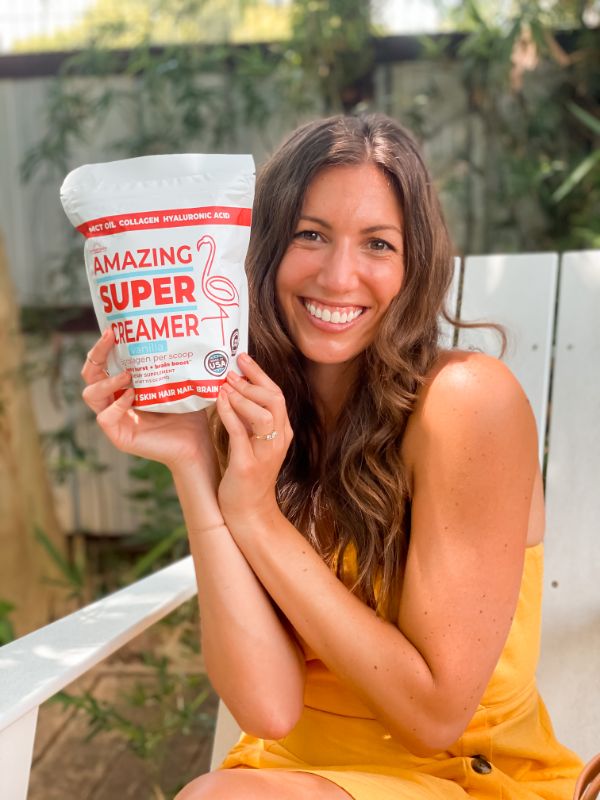 5.0 / 5.0
Hands down the best creamer out there! Not only does it taste delicious, but my skin is glowing & I feel more confident than ever!

— Emily J. (Texas)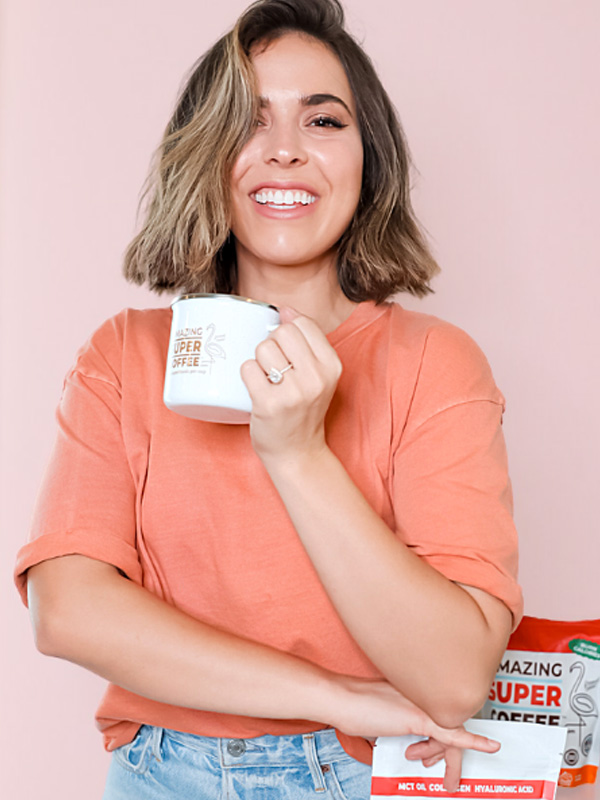 5.0 / 5.0
I've dropped 15 pounds and my skin has never looked so clear. I'm hooked on this creamer and coffee combo!!

— Caroline R. (Florida)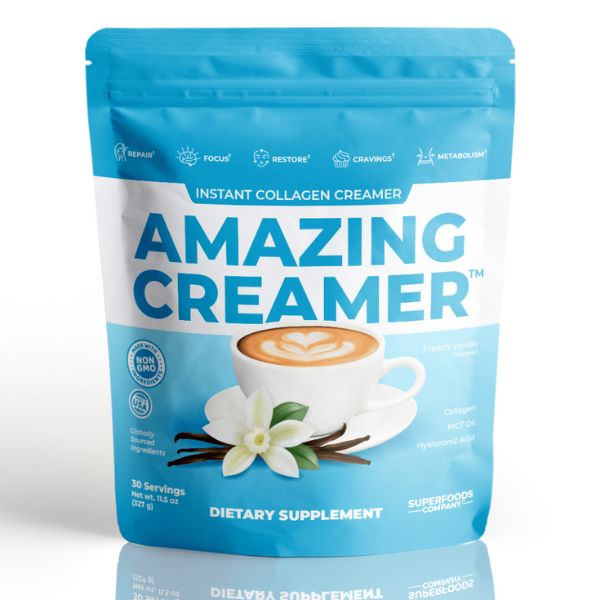 Super Amazing Creamer
Each bag contains 30 servings of Super Amazing Creamer. Each serving is packed with collagen, hyaluronic acid and MCT oil. It has a tasty, french-vanilla flavor! Just add to coffee, tea or use in baking and enjoy.
Suggested Use: 1 - 3 Super Amazing Creamer scoops daily
MSRP: $69.95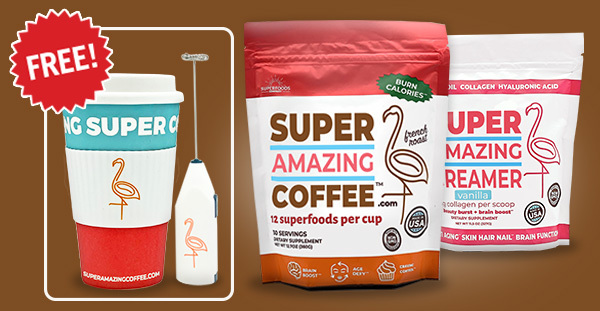 Customer Favorite
Amazing Bundle
1 Bag (30 servings) of Super Amazing Coffee (Instant) and Super Amazing Creamer delivered monthly. Includes a free mixer and eco-friendly bamboo travel mug.
SAVE 60% - LIMITED TIME OFFER
YOUR PRICE
$

79.90

/ mo+ FREE SHIPPING
Select Bundle »
SALE ENDING SOON!
Find the lowest prices by shopping direct on our website. Shop now by selecting from the offers below.

Free shipping on all orders. Easy cancel anytime.
Satisfaction Guaranteed.
We offer a 30 day money-back guarantee on initial purchase.*
*See details in "policies" in the footer
PURCHASE ONE-TIME
Make a one-time purchase. You can use Afterpay to split your purchase into 4 equal payments with no interest!

Free shipping on all orders.
Frequently Asked Questions
It's the perfect complement to coffee. Super Amazing Creamer has a delicious french vanilla flavor and is packed with collagen, MCT oil, and hyaluronic acid.
Super Amazing Creamer has less than 1g of sugar per serving. It's low sugar and low carb!
No, Super Amazing Creamer does not have caffeine.
No, you can purchase one-time or you can register for a monthly subscription for even bigger savings.
Absolutely! We have so many men, women, & couples who love using Super Amazing Coffee and Super Amazing Creamer.
Everyone is different, but most customers notice weight loss results in 3-4 weeks. For best results, we suggest using Super Amazing Creamer for at least 3 months. This will help you lose weight and create sustainable, long-term results. Our subscription plans are the best way to guarantee results and save money!
Customer Reviews
See the latest reviews from customers who purchased Super Amazing Creamer.
5.0 / 5.0
This is exactly what I was looking for! It's a delicious way for me to add collagen to my daily routine. I love the taste!

— Jessica F. (Utah)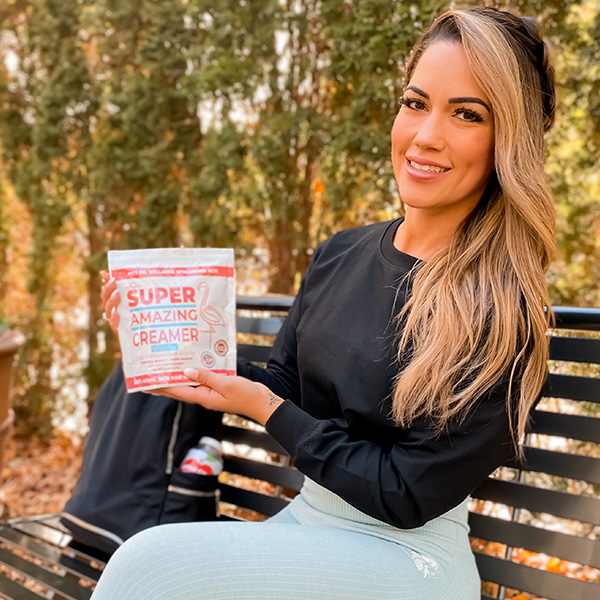 5.0 / 5.0
My hair and skin look so good! It's helping my curb cravings and I'm now down 12 pounds! I love it!

— Karen V. (California)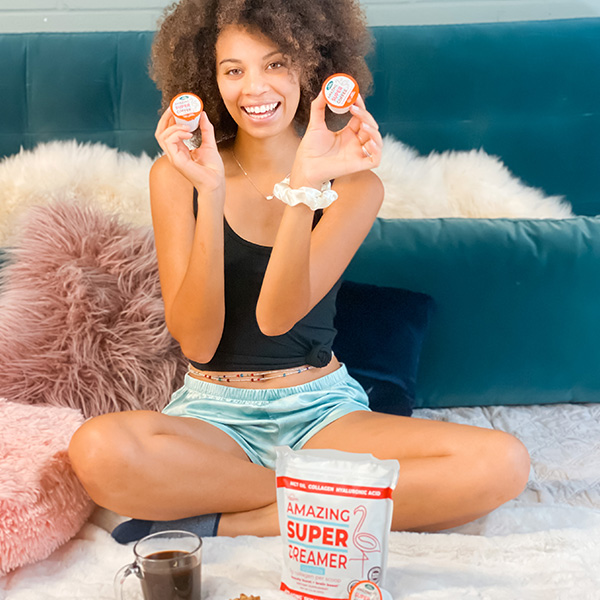 5.0 / 5.0
I'm loving the superfood coffee and creamer combo! It helped me get rid of the quarantine slump. I feel amazing!

— Alexa W. (North Carolina)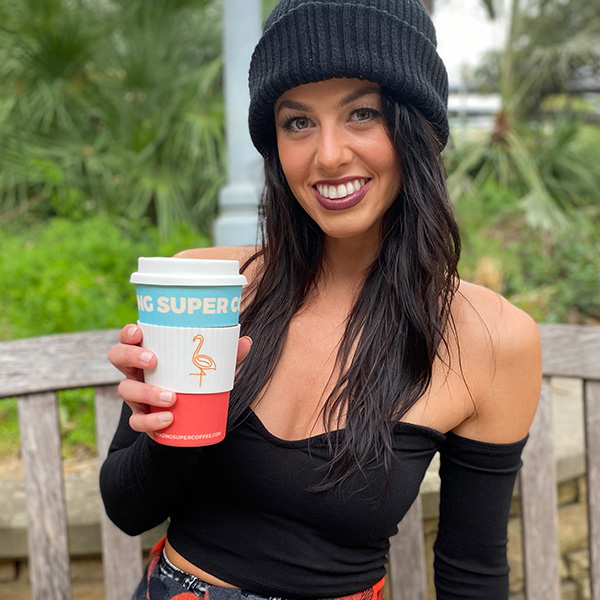 5.0 / 5.0
It helped me get rid of the brain fog and my skin feels so smooth. It's so easy to add to my coffee, I drink it every day!

— Marissa C. (New Jersey)