Frequently Asked Questions
Super Amazing Coffee is a blend of french roast coffee and 12 superfoods. It's available in pods and in instant variety. Super Amazing Coffee helps you lose weight, boost brain power, fight aging and curb cravings.
No! That's why we have 2 versions available. The instant version just needs hot water and has all the same benefits.
Absolutely! Super Amazing Coffee is unique in that it gives you a boost and it packs a healthy serving of 12 superfood ingredients.
It's the perfect complement to coffee. Super Amazing Creamer has a delicious french vanilla flavor and is packed with collagen, MCT oil, and hyaluronic acid.
Absolutely! We have so many men, women, & couples who love using Super Amazing Coffee and Super Amazing Creamer.
Yes, Super Amazing Coffee has 165mg of caffeine per serving. It's enough so that coffee lovers will still get a kick! The caffeine comes from green coffee and green tea which both provide a calm and steady energy!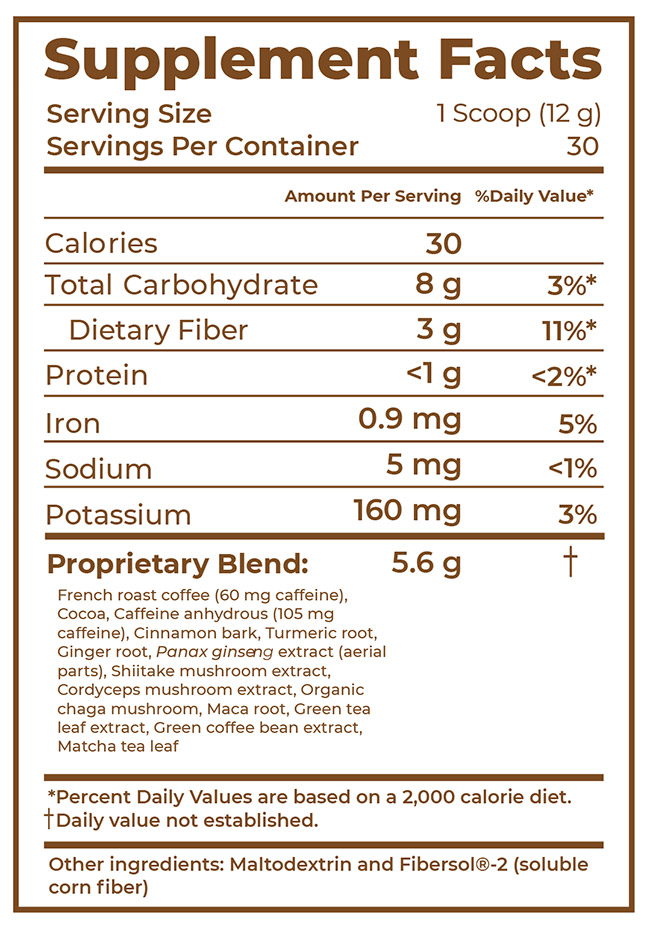 Gluten Free
No grains here! Super Amazing Coffee is free of wheat, barley, oats, and rye - making it safe for celiacs.
Sugar Free
Absolutely no sugar or artificial sugar added! Super Amazing Coffee is safe for those watching their sugar, and diabetic-friendly.
Soy Free
Safe for people with soy allergies. Super Amazing Coffee is 100% soy-free.
Nut Free
Not nuts about nuts? Good news: Super Amazing Coffee is totally nut-free!
Dairy Free
Super Amazing Coffee is free of all dairy products, making it safe for anyone lactose intolerant or with a dairy allergy.
Egg Free
Super Amazing Coffee is vegan and completely egg-free.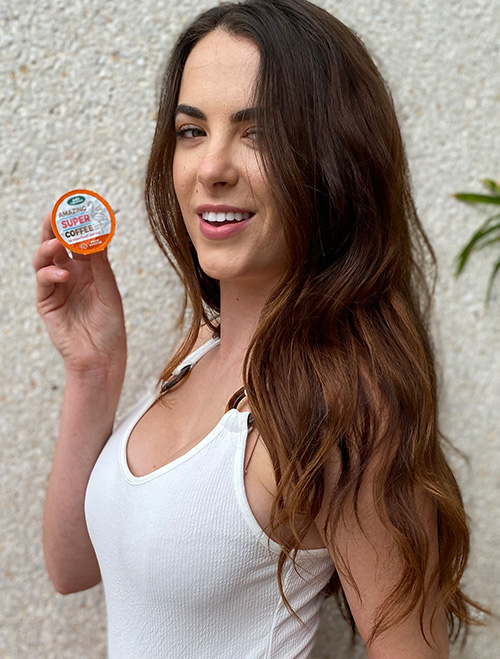 5.0 / 5.0
So delicious and it helps get rid of my cravings!! Thank you! When the lockdown started I started gaining weight, but this coffee helped me get back in shape. I've lost 18 pounds now!

— Amber S. (Arizona)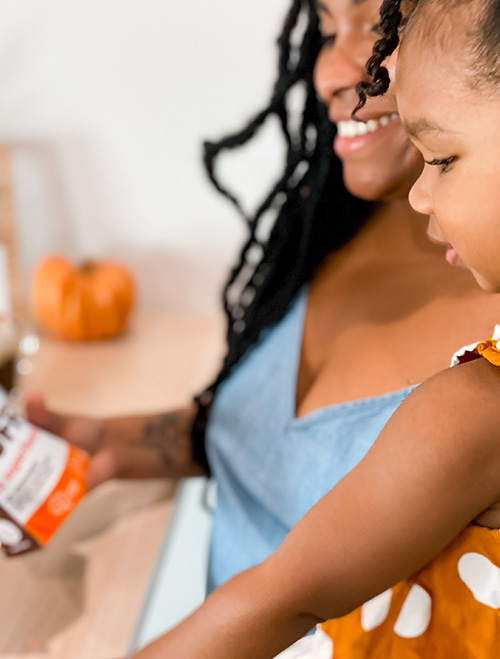 5.0 / 5.0
I was skeptical at first but after purchasing the pods the first time & then the instant package I loved both!! I love drinking superfoods in my coffee. I have so much energy and feel so alert.

— Stacey F. (Virginia)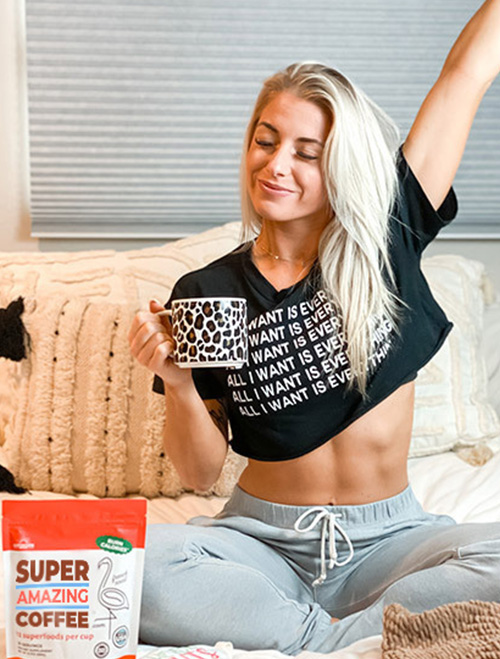 5.0 / 5.0
This coffee and creamer has helped me clear my skin and control my appetite. I lost 8 pounds in 2 weeks! It was just what I was looking for. It tastes so good!!

— Allyson T. (Tennessee)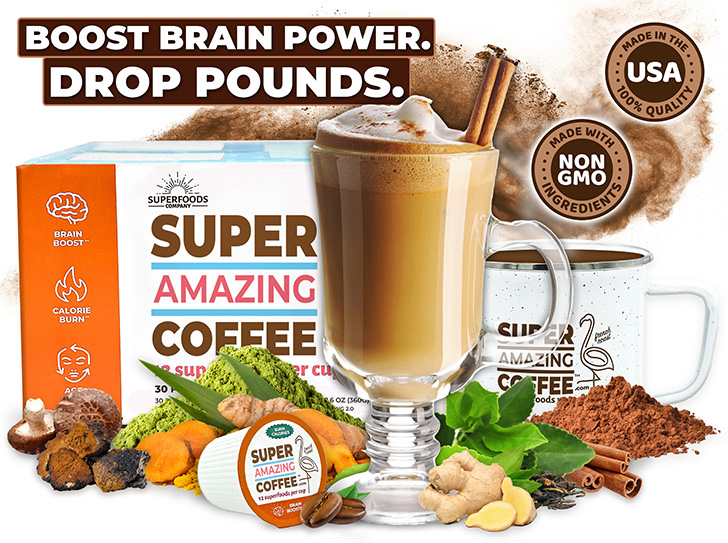 Super Amazing




Coffee

™
6,148 Votes
Get real, weight loss and mental enhancement results with the tasty coffee packed with 12 amazing, plant-based superfoods!
Beat Brain Fog

Control Cravings

Drop Pant-Sizes!
How It Works »
Buy Now »
Join over 400,000 customers!

Reviews are submitted by real customers and represent their own experience with the product. We can not edit or modify their reviews. Individual results may vary.
Amazing Benefits
The superfoods in each cup of coffee have fitness, health, performance, brain & beauty benefits.

Brain Boost
Packed with mushrooms & clean energy sources. Increase alertness, enhance focus & experience calm energy levels.

Calorie Burn
Loaded with superfoods that help you burn calories & feel great. Boost metabolism, improve performance and get results.

Age Defy
Help stop the signs of aging with superfood ingredients. Supports healthy skin, hair, and nails & helps you look your best.

Craving Control
You'll feel satisfied and able to resist temptations. Control the urge to snack in-between meals and curb late-night cravings.