"Skinnytabs" is now "Superfood Tabs". Same proven formula, now with a new name!
What are Superfood Tabs?
Skinnytabs Superfood Tabs are premium, berry-flavored, fizzy tablets packed with 15 superfoods that are essential to achieving natural weight loss and receiving a wide range of health benefits.
Superfood Tabs are sold in a box of 30 tablets. To use Skinnytabs, drop one tablet in 16-20 fluid ounces of water. Let the tablet fully dissolve, then drink!
Skinnytabs are tasty, berry-flavored effervescent tabs that are made with 15 natural superfood ingredients. Skinnytabs have now helped over 200,000 customers boost metabolism, curb cravings, increase energy and reduce bloating.
Skinnytabs works because it's the easiest way to get the nutrients that these 15 superfoods provide. Just drop one tablet in 20 ounces of water, let it completely fizz, then drink! You can drink one to three Skinnytabs drinks per day!
The benefits of Skinnytabs come from the 15 superfood ingredients. Many of these superfood ingredients are backed by clinical studies. Skinnytabs are so unique because it's the easiest way to get such a wide variety of superfoods in a delicious drink. Below you will find a list of the 15 superfood ingredients, as well as supporting information behind the claims with each ingredient.
We've worked with food scientists, nutrition experts, weight loss counselors and health enthusiasts to create a product that checks all the boxes. It's safe, natural and it's made in the USA. Below we break down each ingredient and the claims that are supported by studies.
For more info, visit: Spotlight: Superfood Tabs
---
---
Skinnytabs© Superfood Tabs are made in the USA and are licensed and distributed by the Superfoods Company™
FAQ Sections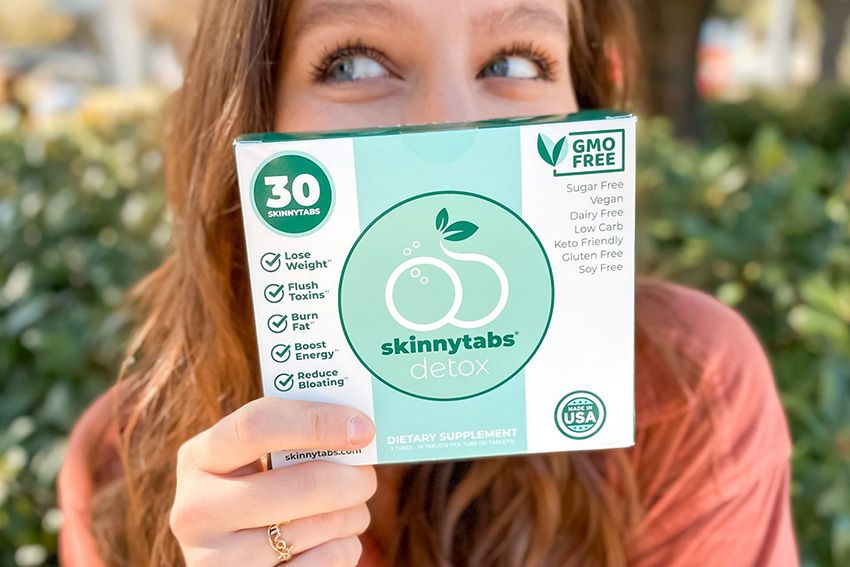 I added Superfood Tabs to my routine and I finally started getting the results I wanted! The flavor is great and it's so convenient!

— Karen W. (Ohio)